Brain Power: Boosting Alzheimer's research at Brown
Recent hires, game-changing grants, and collaboration are helping to position Brown's Carney Institute for Brain Science as a global leader in Alzheimer's research and treatment.
Alzheimer's disease is the sixth leading cause of death in the United States, claiming more lives than breast and prostate cancer combined. Scores of clinical trials have failed to identify an effective treatment, making Alzheimer's the only cause of death in the top 10 with no known cure.
Recent investments and achievements have bolstered Brown University's strength in Alzheimer's disease and neurodegeneration. Brown's Robert J. and Nancy D. Carney Institute for Brain Science is committed to capitalizing on this foundation to catalyze discovery into these debilitating diseases and speed the race to treatments.
A hub for like-minded researchers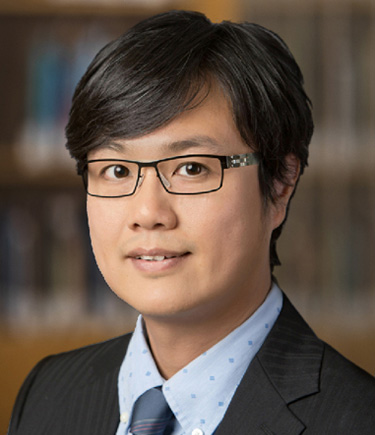 A major obstacle for Alzheimer's researchers has been converting knowledge about the biology underlying the disease into effective treatments. At the newly created Center for Translational Neuroscience (CTN), researchers are working to shorten those turnaround times and move their findings from bench to bedside.
Among these researchers is Alvin Huang, GLF Translational Assistant Professor of Molecular Biology, Cell Biology, and Biochemistry, who began his career in medicine treating patients suffering from neurodegenerative disease.
"Being with and treating patients was fulfilling work, but I became disheartened as I came to realize how little my efforts could impact the clinical outcomes of patients — particularly those devastated by Alzheimer's disease," says Huang, whose research now focuses on stem cell technologies and uncovering cellular mechanisms critical to brain function.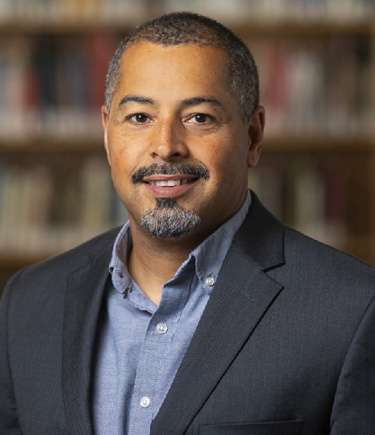 The CTN is a partnership between the Carney Institute and the Brown Institute for Translational Science, harnessing the collective knowledge and expertise from both institutes. With a focus on molecular medicine, the science of this interdisciplinary team begins with the patient and takes the specific approach of genetically inspired translational neuroscience. 
"When it comes to something as complex as the nervous system, you need a diversity of knowledge and skill sets to adequately study it," says Gregorio Valdez, an associate professor of molecular biology, cell biology and biochemistry who is also affiliated with the CTN and the Carney Institute. His research is seeking to discover the cause of age-associated diseases on the molecular level. "Brown's effort to recruit and bring together neurobiologists and other researchers who are also looking at the nervous system on a cellular and molecular level is a major boost to my research as it provides a community of collaborators."
Promising pathways
Both Huang and Valdez were among the 66 new faculty members to join Brown for the 2019-20 academic year. While they and others tackle the biology underlying neurodegeneration and dementia, other members of the Carney community are working directly with patients to improve therapies.  
Brown has already been part of some big strides in advancing our understanding of how to prevent the onset of Alzheimer's. Dr. Stephen Salloway, Martin M. Zucker Professor of Psychiatry and Human Behavior at the Warren Alpert Medical School who is affiliated with the Carney Institute, led the first-ever study for Alzheimer's prevention. Salloway also serves as the director of neurology at Butler Hospital and as the founding director of the Memory and Aging Program at Butler, where clinical trials are providing insights into how to detect, diagnose, and treat the disease in its earliest stages.
As a result of this demonstrated commitment to the work, Brown has also been able to attract external grant money to help in the fight against Alzheimer's. In September 2019, Brown's School of Public Health (along with Boston-based Hebrew SeniorLife) was awarded a grant from the National Institute on Aging to lead a nationwide effort to improve health care and quality of life for people living with Alzheimer's disease and related dementias. This $53.4 million grant is the largest federal award in the University's history, solidifying Brown's longstanding collaborative approach to aging-related research.
Over the next five years, the grant will fund a collaborative research incubator that will support trials across the nation aimed at developing better interventions and treatment for those living with dementia, as well as their caregivers.
"We've been building up a strong momentum and seriously pushing our Alzheimer's disease research forward, which was best exemplified by our group effort in obtaining the federal grant," says Huang. "Ever since my arrival, Brown has never ceased to surprise me for its vibrancy in this research field across different campuses. I am very glad to see our efforts now being integrated across disciplines — a phenomenon that will for sure lead to a noticeable difference in understanding and treating Alzheimer's disease."
The Carney Institute for Brain Science brings together more than 180 world-class faculty and their research groups across Brown University departments and its affiliated hospitals to foster innovative and game-changing research into how we think, feel and behave. The institute is focused on using faculty recruitment, innovation funds, investment in shared scientific support and infrastructure, and partnerships with biotech startups and the pharmaceutical industry to speed the translation of discoveries into better treatments. 
For more information about supporting the Carney Institute's Alzheimer's-related research, please contact:
Melissa Poueymirou
Director of Development for Academic Initiatives, Brain and Environmental Science
+1 (401) 863-6249
melissa_poueymirou@brown.edu.
Fuel discoveries that benefit humanity.
Help the Carney Institute for Brain Science find treatments and therapies for some of the world's most devastating diseases.
LEARN MORE