Campus Dance
The social event of the year. And it's all for you.
Campus Dance
The social event of the year. And it's all for you.
Campus Dance is Friday, May 26, 2023 at 9 p.m.
Campus comes to life in a new way during Campus Dance, the biggest outdoor party of the year and a decades-old Brown tradition. Paper lanterns light the skies; you can float between College Green and Simmons Quad; you can swing or Macarena or get down; you can go black tie or in tie-dyed—all that matters is that you're with friends. And then, before the evening ends, there you are at the steps of Sayles Hall, with graduating seniors, alumni returning for Reunion Weekend, families of your fellow Brunonians, and favorite professors, watching the Senior Sing.
Online ticket sales are closed.
You may purchase tickets in person starting May 22. Details below.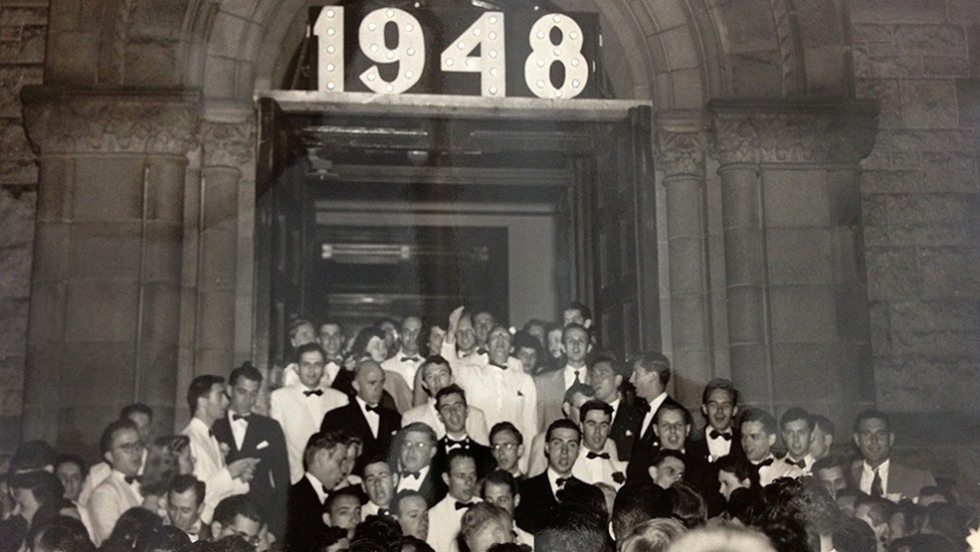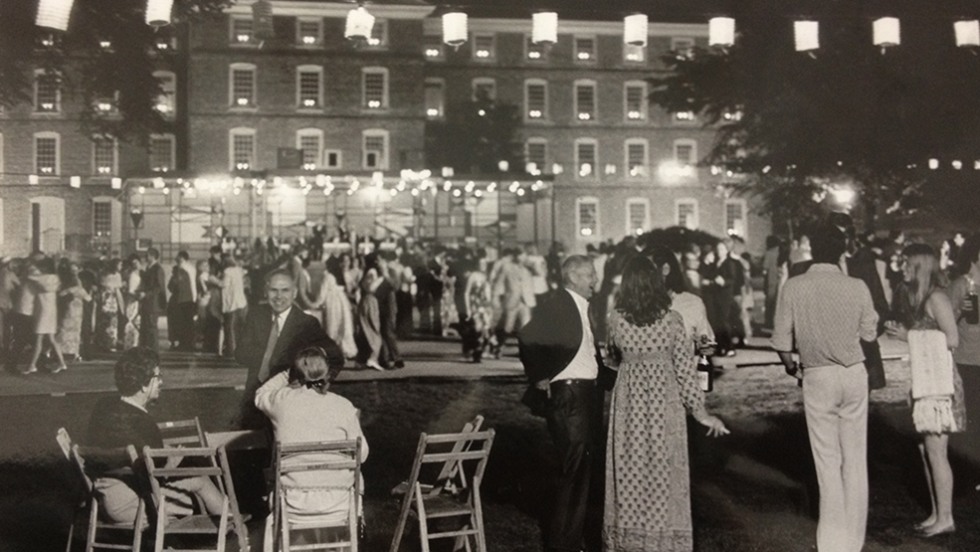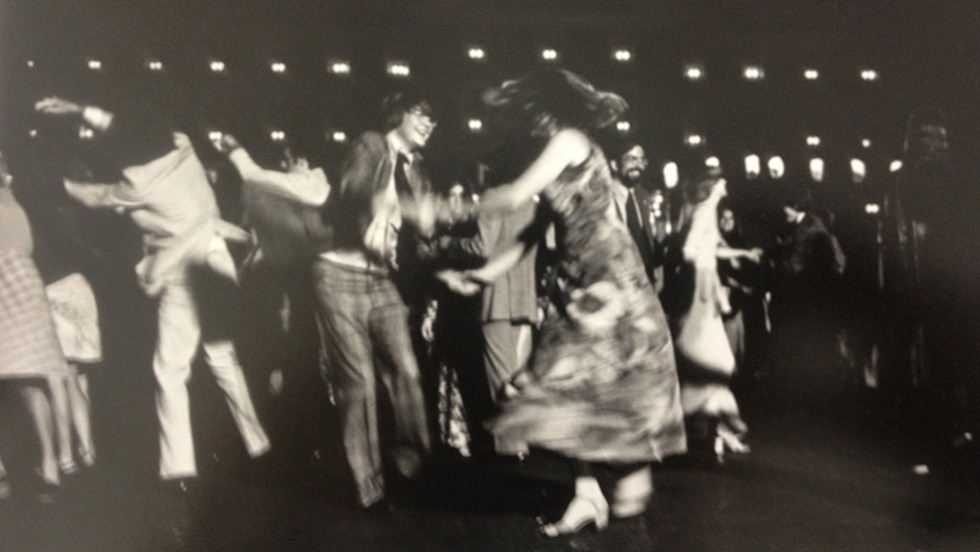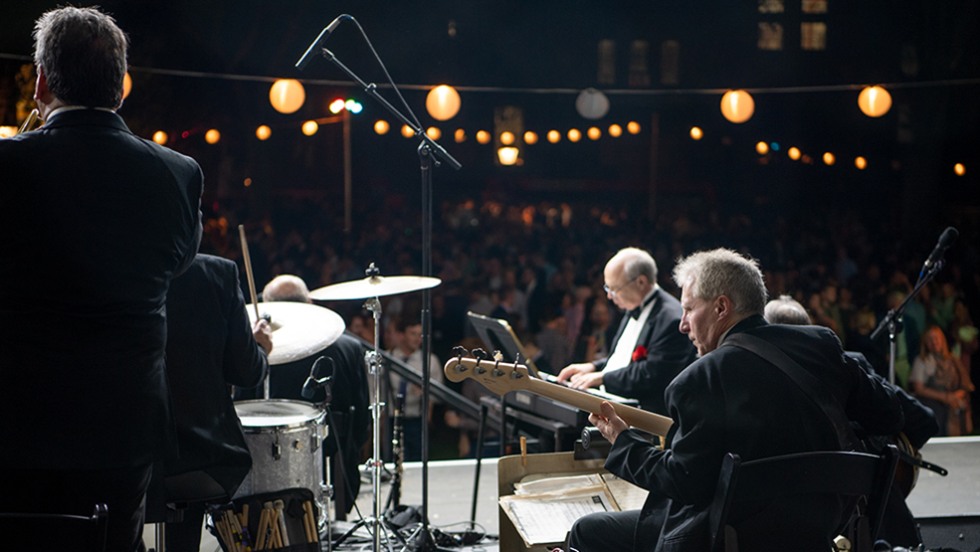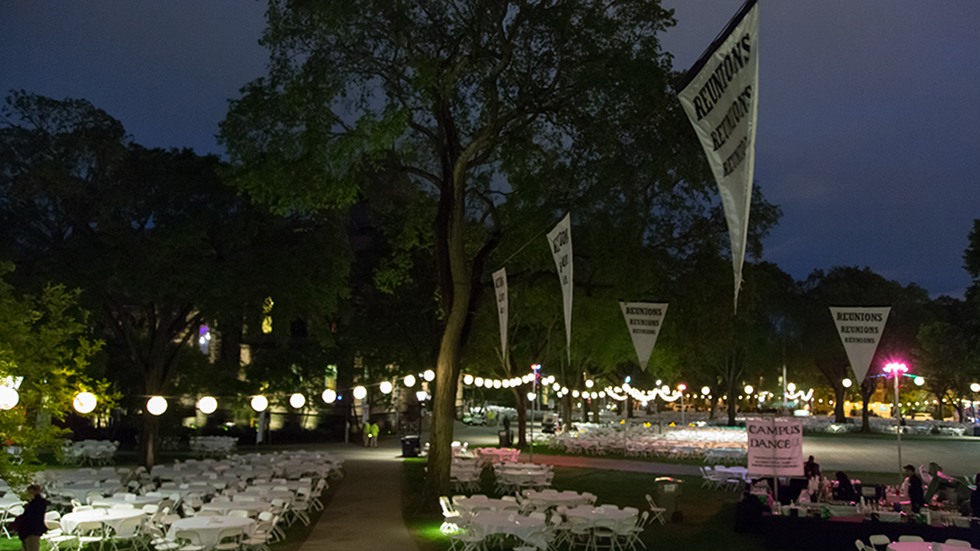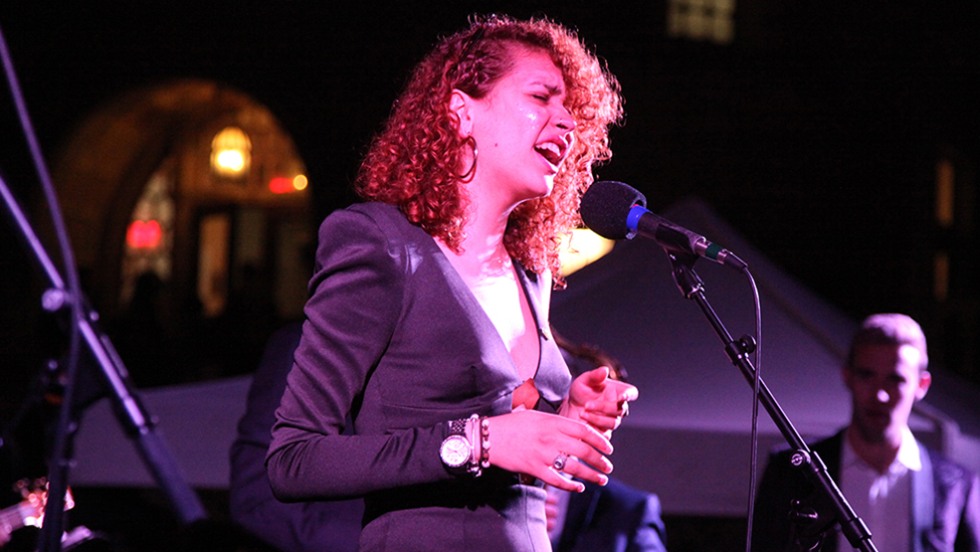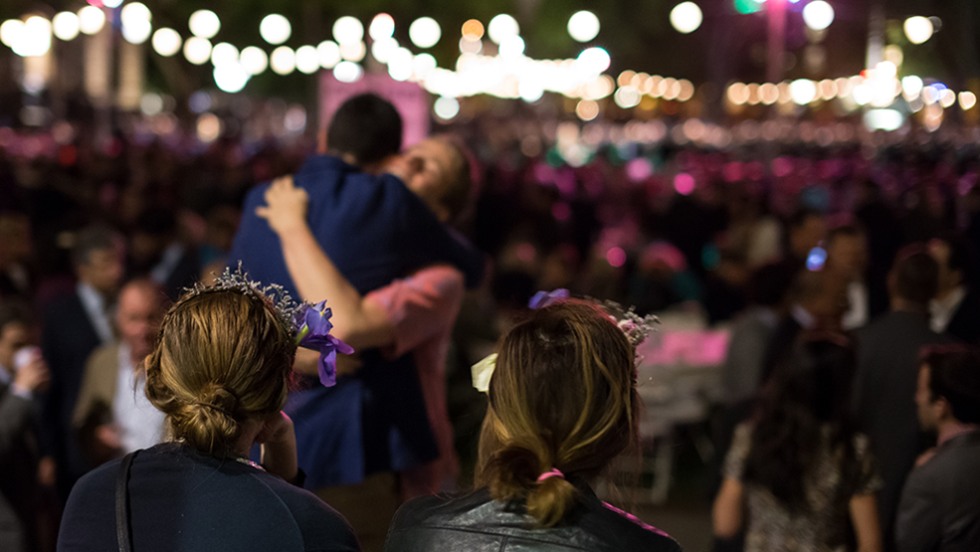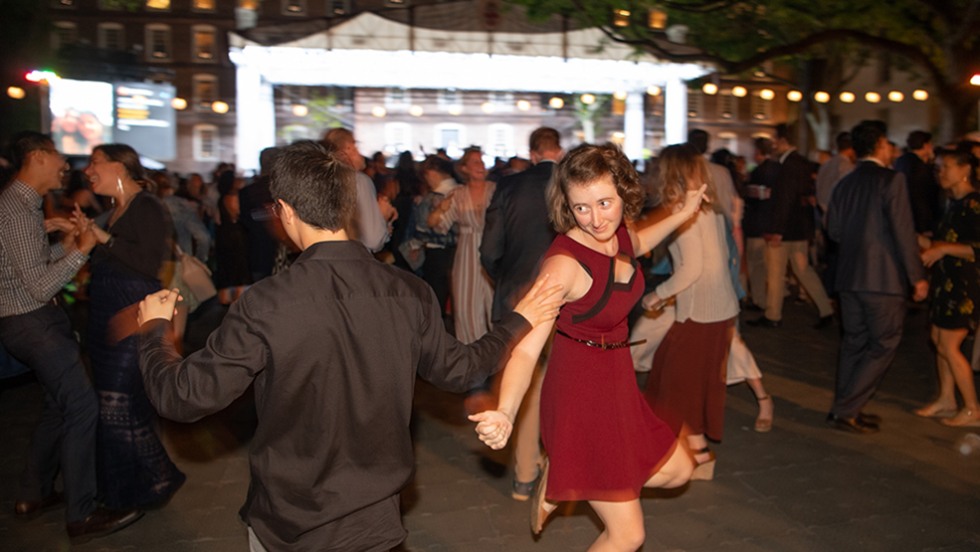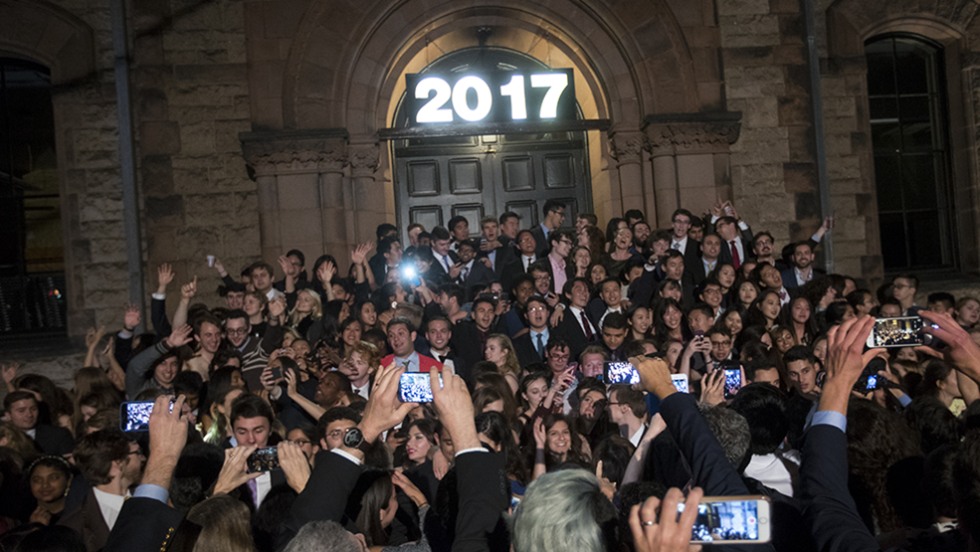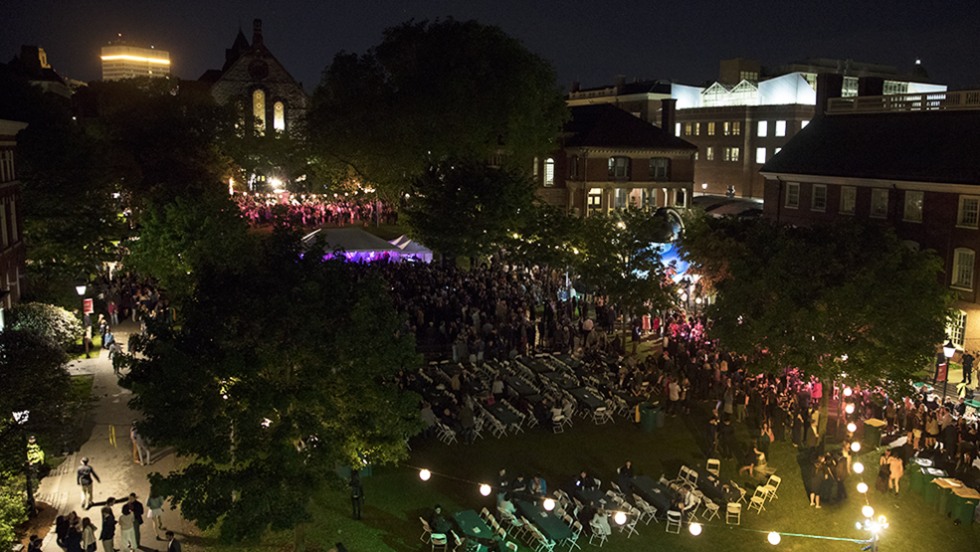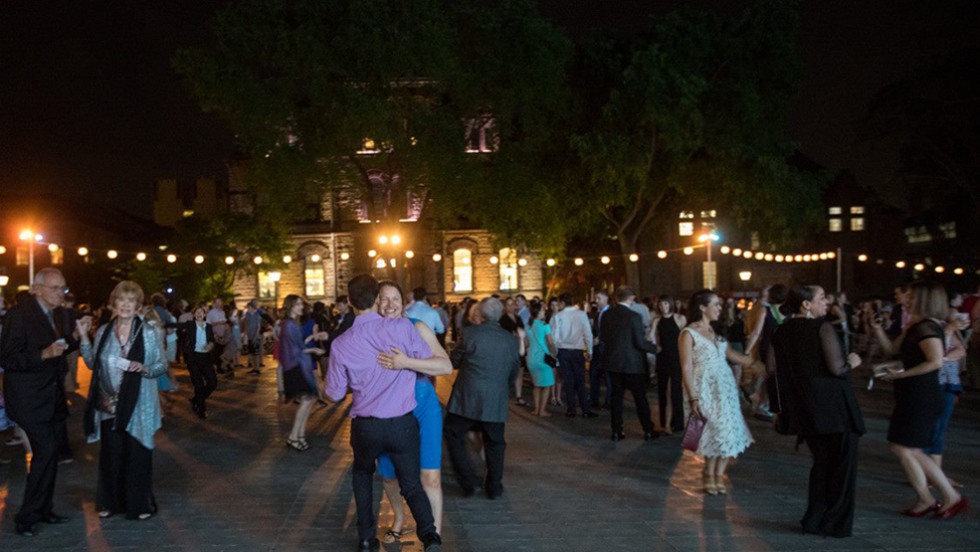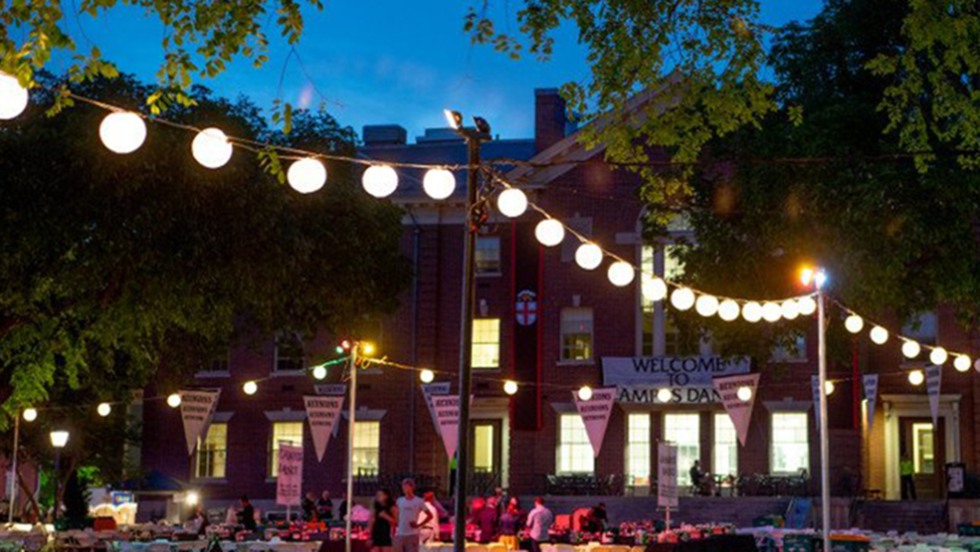 Through May 25

Brown students and their families: $25
Brown alumni and community: $30

At the gate
(evening of the dance)
ONLINE TICKET SALES ARE NOW CLOSED.

Tickets will also be available the night of Campus Dance (May 26) at the George Street and Waterman Street entrances beginning at 8:30 p.m.
Brown students, their families, alumni, and community: $98 + ticket(s)*
* Tickets are NOT included with the purchase of a table.
It's the same as buying tickets. See the above "How do I buy tickets?" section.
Tables can be found on the College Green and Ruth J. Simmons Quadrangle (Lincoln Field).
There are now more tables than ever (over 500 tables) (yes, 500), but they do sell out and are sold on a first-come, first-served basis.
We do our best to honor all location requests for tables.
Please note when making your reservation: The College Green will feature a swing band and Ruth J. Simmons Quadrangle (Lincoln Field) will feature student bands.
The 5th Reunion class will have tables reserved on Ruth J. Simmons Quadrangle (Lincoln Field)
The 10th Reunion class will be located around the flagpole on the College Green
The 15th through 80th Reunion classes will have tables on the College Green in front of the Stephen Robert '62 Campus Center (Faunce House)
Refunds, Weather, and Safety Policies
Campus Dance is an outdoor event and will still be held even in the occurrence of rain. However in the unlikely event of stormy or severe weather with heavy rains, the Dance will be cancelled. Notification will be on this website and on signage at the main entrance to the dance. Refunds are only issued if Campus Dance is cancelled due to inclement weather.
Please keep backpacks, bottles at home. To ensure the safety of our guests, there will be no backpacks, glass bottles, or beverages allowed into the Dance. We will be checking bags at the entrance, so please allow for additional time for entry into the dance.
A total of five bars serving alcoholic and non-alcoholic beverages are stationed both on the College Green and Ruth J. Simmons Quadrangle (Lincoln Field), including two newer bar locations: one between Hope College and Faunce House and a second behind Sayles Hall.
To expedite serving and shorten wait lines, you will use beverage tokens instead of exchanging cash or credit cards with the bartenders.
You may purchase beverage tokens inside Stephen Robert '62 Campus Center. Note: soda and water are free.
The Brown Alumni Association, sponsor of the Dance, provides professionally run bars serving both alcoholic and non-alcoholic beverages. Positive identification documenting legal age is required to purchase alcohol. Consistent with Brown's practice at all University events, patrons are not permitted to bring beverage containers of any kind into the Dance. All patrons are urged to exercise moderation, and to ensure their own and others' safety by not drinking and driving. Patrons engaging in disorderly conduct or in violation of the Beverage Policy will be removed from the Dance. Thank you for your patronage and cooperation.
https://www.youtube.com/embed/vgGdxn9ljyk
Campus Dance Time Lapse
Go behind the scenes in this video clip to see how the College Green is magically transformed into open-air ballroom at Brown's annual Campus Dance.