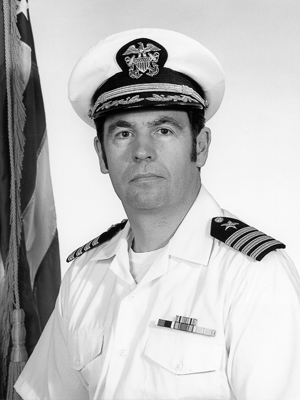 There were few male civilian students on campus when Richard Edgar '47 first came to Brown in 1944. The need for troops during World War II had drastically reduced the number of incoming college cohorts, as droves of college-aged men enlisted or were drafted. Edgar was among those eager to do their part in the war effort. At 17, he qualified for the V-12 Navy College Training Program, which paid tuition for future officers to receive a college degree while training.
The engineering degree he earned at Brown launched him into a rewarding career, working for the likes of General Electric and Boeing. Concurrently, Edgar continued to serve his country through his 38-year-long naval career, where he was able to put his engineering expertise and experience into practice. 
Grateful for what his Brown education helped make possible, Edgar has been a Brown Annual Fund supporter for more than 60 years and recently made a bequest to support the School of Engineering.