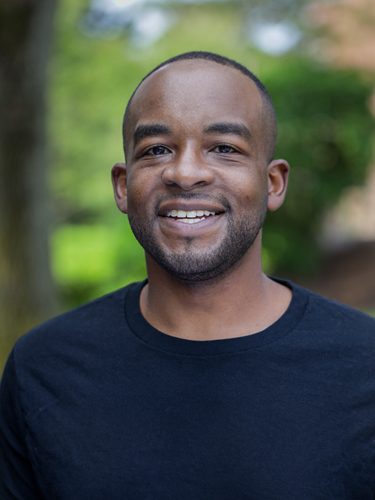 Most Brunonians don't start volunteering for Brown until after leaving College Hill. But Max Clermont '11 MPH'12 wasn't about to wait until he became an alum to start giving back. 
He's been an active Brown volunteer since he was a student on campus. He kept his connection to Brown even after graduation, serving on the President's Communications Advisory Council and helping found the Brown Alumni Association's First Generation & Low Income Alumni Advisory Committee. A recipient of the BAA's Young Alumni Service Award, Clermont has become a champion for first-generation college students and is often at the center of Brown's forward-looking initiatives.
His list of accomplishments outside of Brown is just as impressive. Clermont helped launch Data for Black Lives, served as chief of staff at the University of Chicago Medicine's Trauma Center, and was national press advance lead for Hillary Clinton's presidential campaign in 2016. From College Hill to Chicago, his work has centered around promoting equity and closing representation gaps.
Why did you choose Brown?
I spent most of high school learning about the health care system and the social determinants of health. I was surprised to find out that Brown would be one of the best places to continue that work. Combined with the Open Curriculum, Third World Center (now the Brown Center for Students of Color), and the Swearer Center's programming, Brown was the perfect choice.