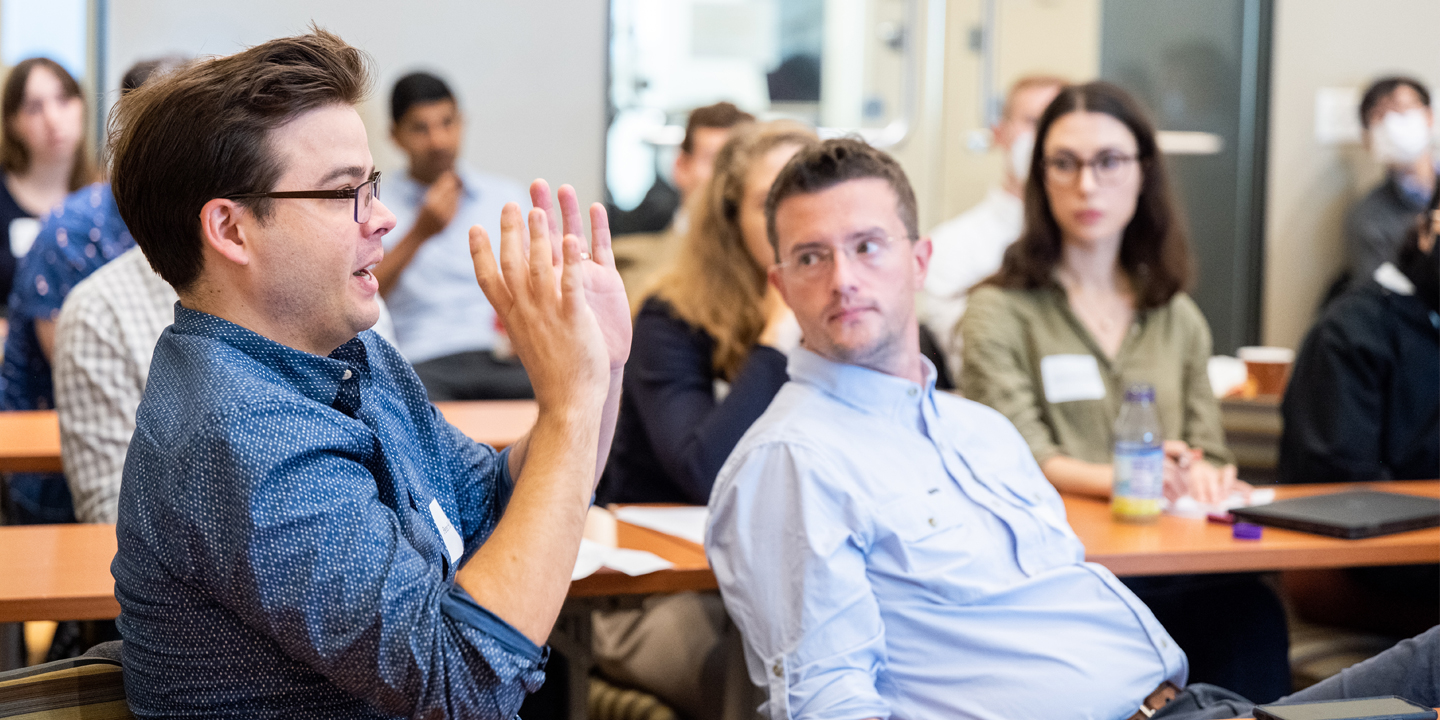 Mortgage lending. Pre-trial bail. Job candidate screenings. Today, policymakers use algorithms to come to conclusions about these and other high-stakes decisions. But are the algorithms currently in use either accurate or fair?
A group of Brown faculty, graduate students, undergraduates, and invited scholars from across the nation discussed these topics at the inaugural Bravo Center Workshop on the Economics of Algorithms held on campus on September 23, 2022.
Organized and hosted by members of the Economics Department affiliated with Brown's Orlando Bravo Center for Economic Research, the workshop featured presentations by scholars from Brown, Northwestern University, the University of Chicago, Columbia Law School, and the University of Pennsylvania, among others.
"The use of algorithms is a rather interdisciplinary topic," says Peter Hull, the Groos Family Assistant Professor of Economics at Brown and one of the workshop's organizers. "It sits at the intersection of economics and computer science, but there are also questions connected to ethics, philosophy, and sociology."
Though the economics interest in algorithms is fairly new, it has grown exponentially in recent years. With this workshop, Brown faculty hoped to broaden the conversation and spark new collaborations.
"Computer science folks have been studying algorithms for a long time," says Jonathan Roth, assistant professor of economics at Brown, who also organized and presented at the workshop. "But economics is a study of trade-offs. There are costs and benefits to everything, and I think that perspective is useful when talking about algorithms."