More details will be added as plans are finalized, so be sure to check back for updates. All times are EDT.
Friday, April 30 
7 p.m.
Opening Celebration
Join the Brown medical community to kick off the weekend's festivities. During this celebration, we will present the 2020 and 2021 Brown Medical Alumni Association's Alumni Awards, congratulate our new graduates and their families, and toast medical alumni. Join us online!
Saturday, May 1
10 a.m.
Commencement for The Warren Alpert Medical School's Class of 2021
Family and friends will be invited to attend the graduation ceremony for MD'21 virtually. Watch MD'21 receive their degrees.
Noon
The Ruth B. Sauber Distinguished Alumni Lectureship: "Pediatric HIV and COVID: Bending the Curve in Two Epidemics"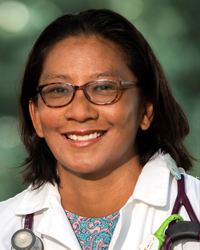 Dr. Kathleen Ferrer '95, hospitalist and an HIV Medicine Specialist at Children's National Hospital
Dr. Ferrer has had a front-row seat to two epidemics. In 2005, she ventured to sub-Saharan Africa to scale up pediatric HIV care, treatment, and prevention in Lesotho. Over 15 years later, with lessons learned from her on-the-ground experience, she applied medical, public health, and advocacy principles to address the COVID-19 epidemic in Washington D.C. Join us online!
The Ruth B. Sauber Distinguished Alumni Lectureship was established as a tribute to Mrs. Sauber's uninterrupted 23 years as Medical Student Affairs Officer. This endowed lecture serves and fosters a lasting relationship between faculty, alumni and students in the Medical School. Mrs. Sauber was the only medical school administrator to have worked with every Brown medical student since the School's inception in 1972 until her retirement in 1994. 
1:30 p.m.
The Frank and Joan Rothman Lecture: "On Growing Older: Aging, Caregiving and Grandparenting"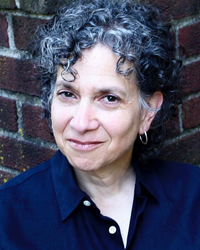 Paula Span, veteran journalist, The New York Times; adjunct professor, Columbia Journalism School
Americans who reach age 65 can expect to live, on average, another 20 years. Despite stereotypes about later life, held not least by older adults themselves, it's a time that can bring discoveries and pleasures, as well as challenges. Ms. Span will talk about preparing to meet them. Join us online!
The Frank and Joan Rothman Lecture was established in 1995 by President Vartan Gregorian to recognize the career-long contributions to Brown University made by Frank Rothman (who stepped down as Provost that year) and his wife, Joan. This year, the lectureship will bring to Brown a scholar to present work on contributions to our understanding of how individuals can enhance their own health (an area of particular interest to Joan).
7 p.m.
Class Trivia Night 
Help your class earn bragging rights by answering questions about pop culture, current events, sports, geography, your alma mater and more! Space is limited, so register today!
All Weekend Long
Individual Reunion Class Events
Virtual gatherings are being held over Medical Reunion Weekend for the MD classes of 1976, 1981, 1986, 1995, 1996, 2000, 2001, 2011. Those classes will receive class-specific invitations via email. If you don't see your class listed and would like to be a class rep and help plan an event, please contact Ellen Schulte at [email protected]